Feedback
of the couples 2022
D & L
Dear Brigitte,
we would just like to say thank you. Thank you for being exactly what we were looking for during the initial meeting. Thank you for working in such a structured and meticulous way and for planning enough time for each step. This took a lot of pressure off us and we had a good feeling at all times. Thank you for your wedding speech, it was so full of emotion, we couldn't have wished for anything better.
Kind regards to Tuscany,
D & L
May 2022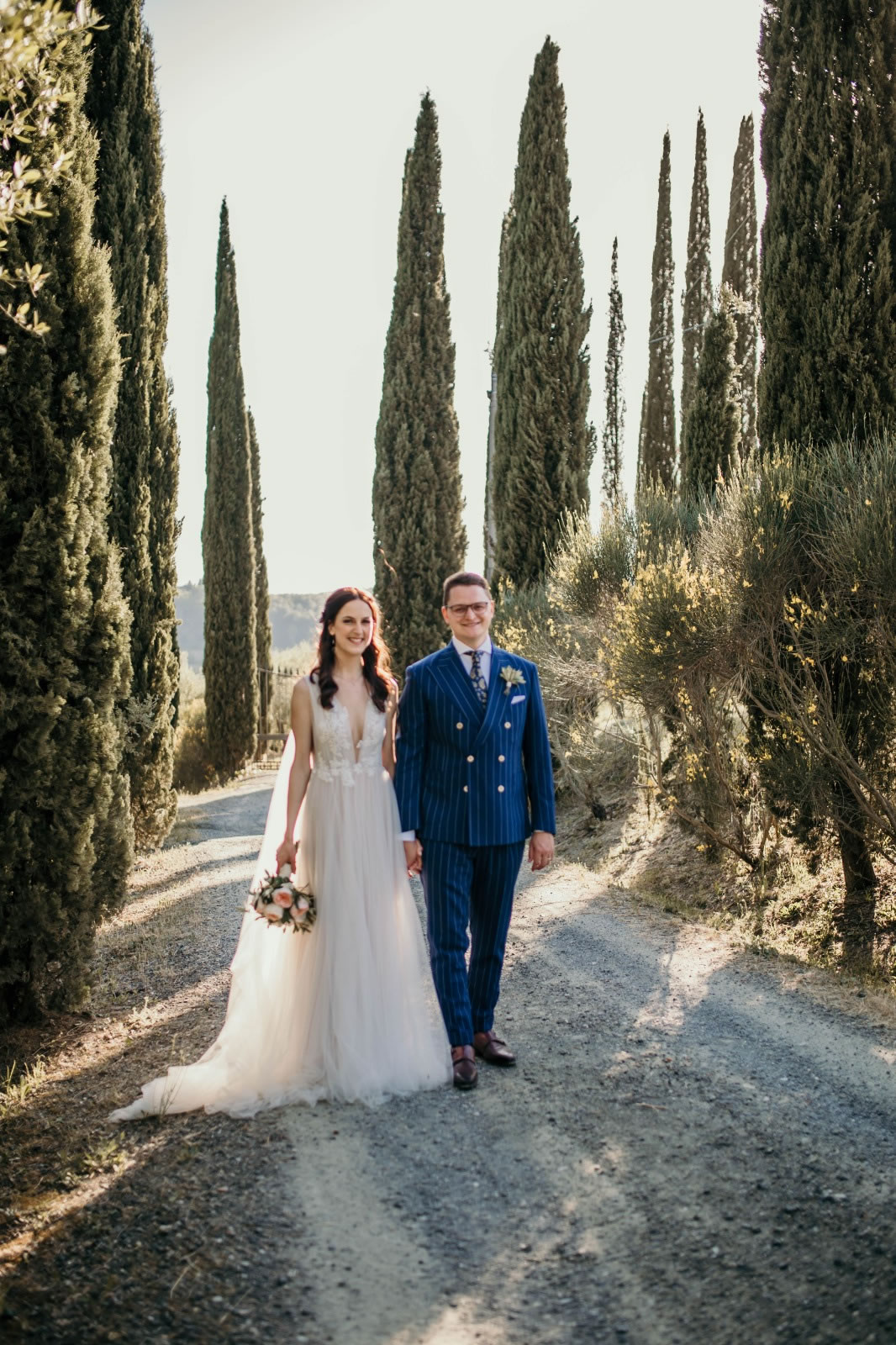 D & M
Dear Brigitte,
we would like to thank you very much for the wonderful ceremony . It was very beautiful, touching and also quite funny to review our journey together and certainly very interesting for our guests. Thank you also very much for your excellent organization and reliability which gave us an absolutely safe feeling at any time.
A special highlight that you initiated and which accompanied us throughout the wedding day was the beautiful congratulations "Viva gli sposi" that our guests shouted to us again and again.
Thank you again for the very beautiful ceremony!
All the best,
D & M
May 2022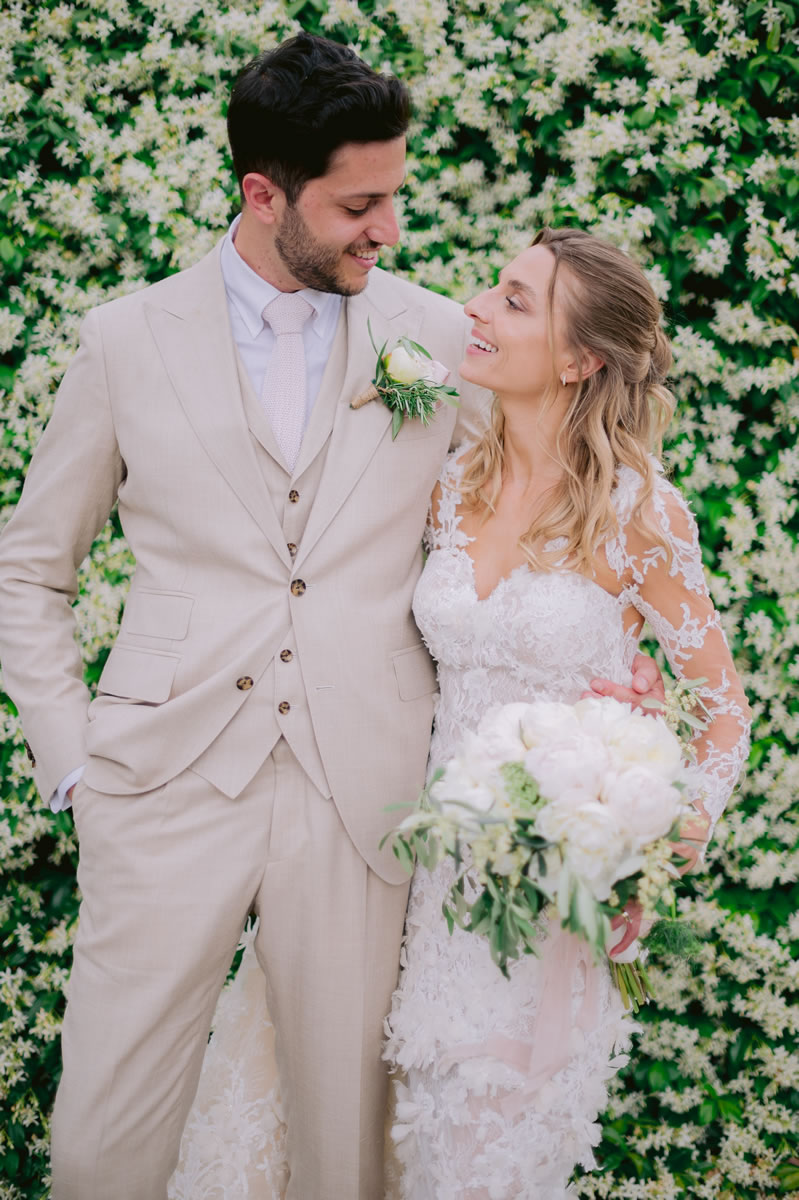 T & D
Hello Mrs. Stetter,
here is a picture of our ceremony . We would like to thank you for the loving and caring preparation which made sure everything ran smoothly during our beautiful renewal of the vows.
We are happy and it was a wonderful day. Thank you for everything!
Best regards
T & D
Renewal of the vows, June 2022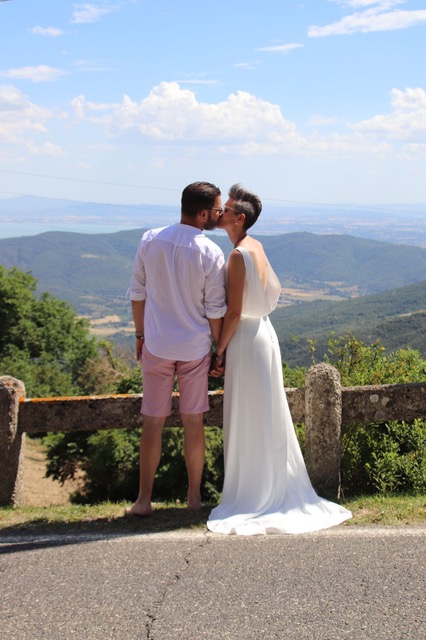 T & S
We would like to thank Brigitte very much for creating such a beautiful wedding ceremony.
During preparations and on the day itself, Brigitte was a pleasure to work with.
The wedding speech, the ring warming ritual and our vows will always be remembered and made the ceremony very special for us.
T & S
June 2022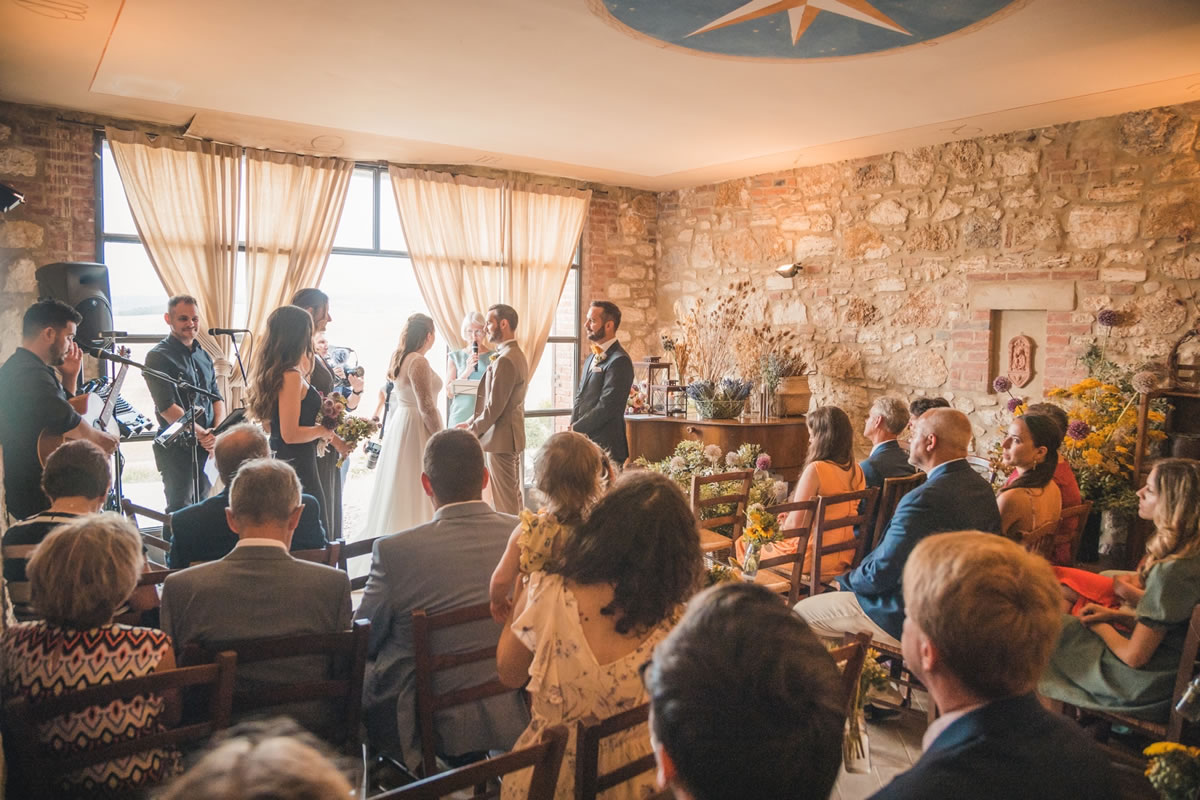 D & D
Dear Brigitte,
as you know we are not known for big and long speeches. From the bottom of our hearts, thank you very much for being our celebrant and the great words at our dream wedding in Castello di Montalto.
From the beginning of our cooperation we felt very comfortable with you, your wedding speech got to the point. You work with your heart and your bridal couples are not just a "number".
In your closing words you described us as a crew on a plane and that couldn't have been better. We are very happy and are really looking forward to our long distance flights together 🙂
We wish you and your family all the best for the future and maybe we'll meet again.
Kind regards
D & D
June 2022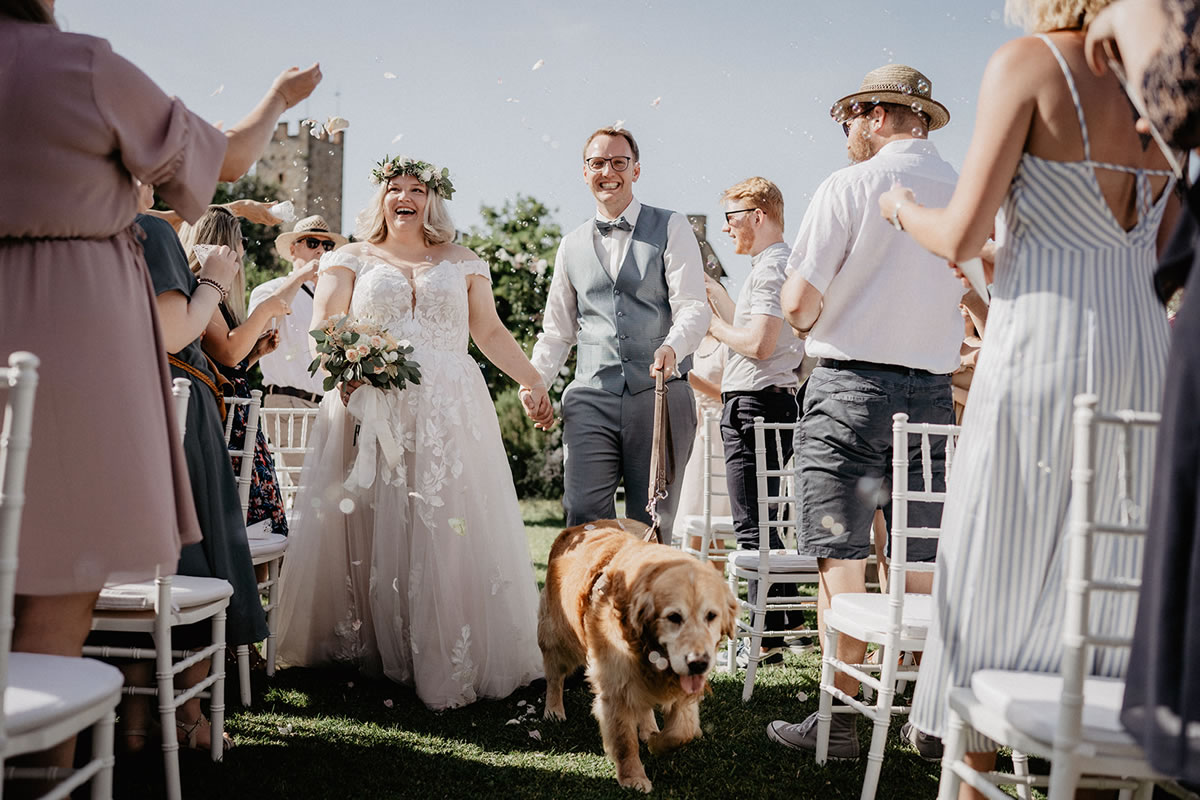 M & R
Everything perfect from the beginning to the end!!!
Dear Brigitte, from the bottom of our hearts thank you once again for everything. Not only for your highly professional work, but also for your warm and always supportive manner. You did more than your job. We always felt in good hands and never left alone. Thanks to you, we were able to celebrate our dream wedding in Tuscany and both we and our guests were simply thrilled and we all enjoyed the day to the fullest. If we should ever renew our wedding vows or if a couple of friends should look for a wedding speaker in Tuscany, we would of course choose and recommend you.
Best regards to Tuscany from M+R+S
M & R & S
July 2022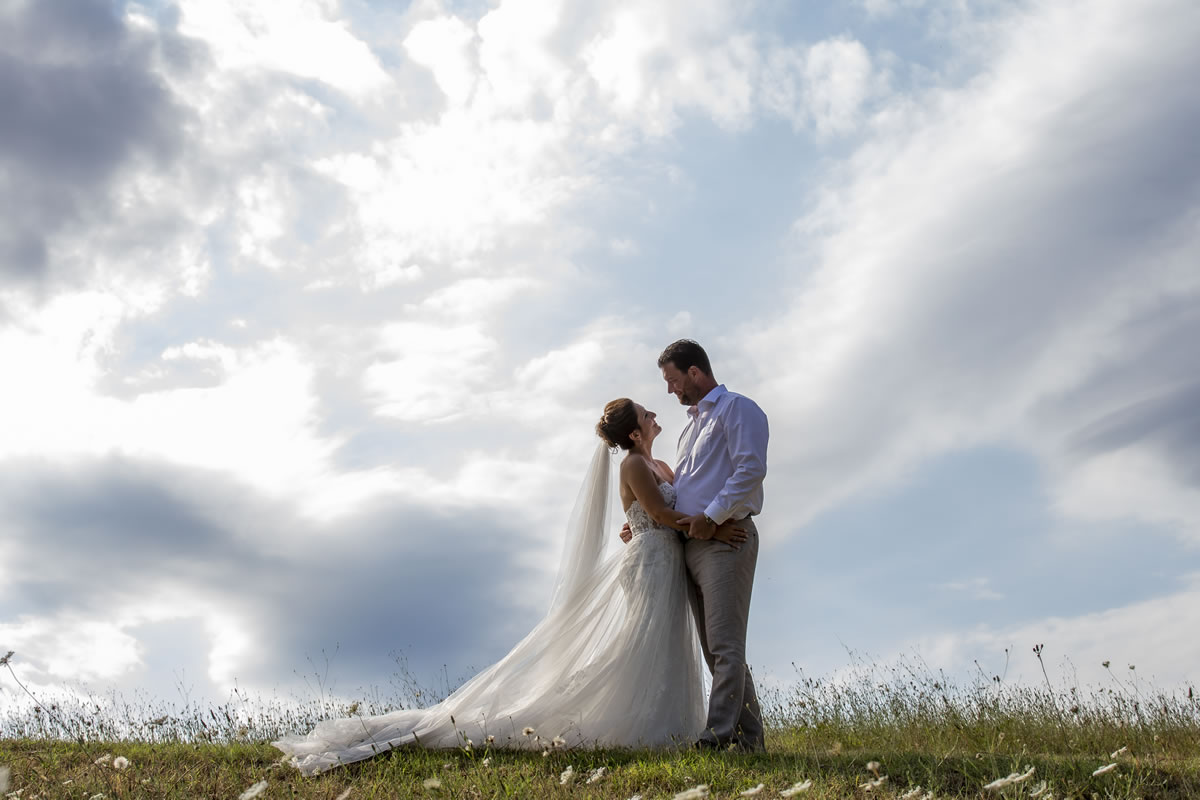 M & L
Hi Brigitte,
thank you for making our wedding day so special. The non -religious ceremony you conducted so well not only delighted us, but also our wedding guests.
We enjoyed your friendly, open and courteous manner during the preparations.
Thank you for the great cooperation!
We will always remember your words, the wonderful ceremony and our wedding day in general….also thanks to you 🙂
Kind regards from Germany
M & L with C
July 2022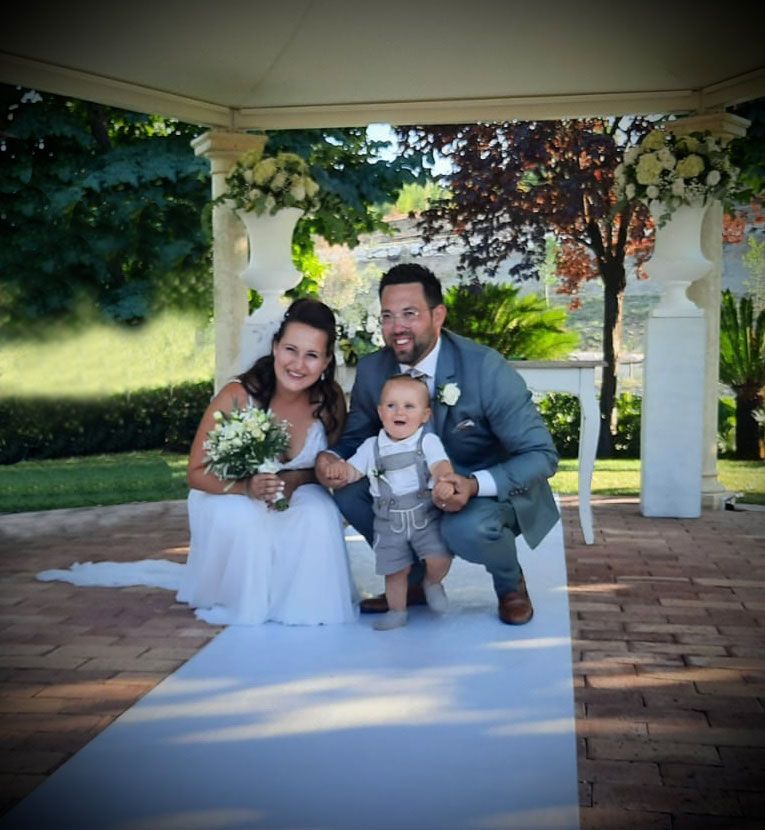 F & A
Dear Brigitte,
we cannot thank you enough.
You have not only been our wedding speaker on August 23rd , 2022 at the Abbazia di San Galgano. You are and were much more to us.
With your great speech and with your words about us you have been a big part of our dream wedding.
What can we say? It was more than perfect.
Especially due to Corona and other obstacles , we had to wait a long time.
You were by our side the whole time, accompanied us, stood by us with words and deeds and we could always and at any time completely rely on you.
Working with you was an unbelievable pleasure for us. Whether we met in person in Florence, comunicated via video chat or simply via email, everything worked smoothly and we felt at all times that you listened to every one of our suggestions and wishes. You accepted even tasks that strictly speaking were not part of your duties and put them into practice.
We could not have imagined a better day for our wedding and thank you from the bottom of our hearts.
We are looking forward to visiting you again in Florence.
F & A with S
August 2022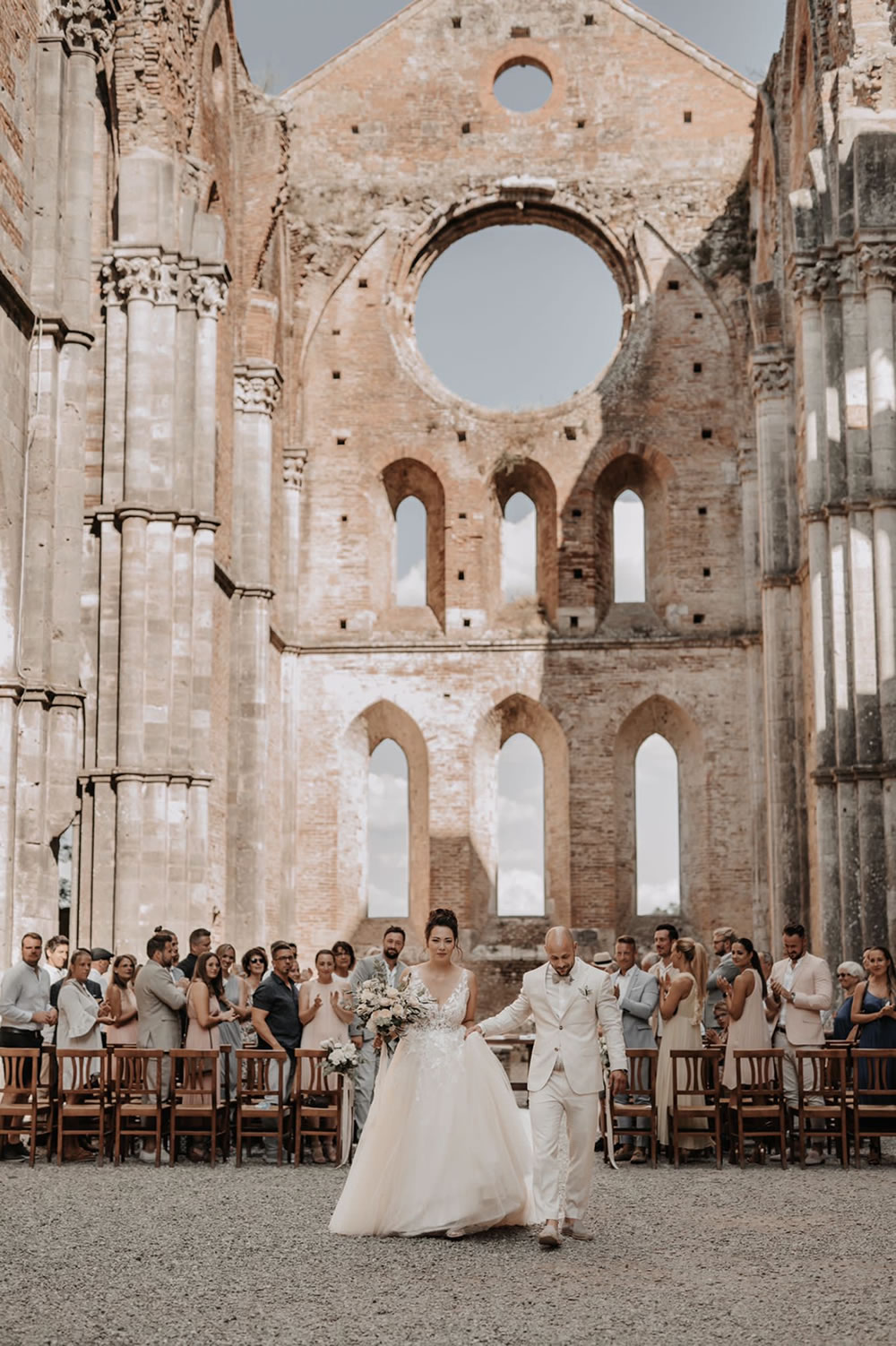 D & M
Dear Brigitte,
we look back on our dream wedding in Tuscany with you! To this day, your wedding speech brings a smile to our faces.
We would like to thank you for your trust and your wonderful wedding speech. You exceeded our expectations.
We knew from our first meeting that you were the right person for the job and our feeling has been confirmed during the whole planning period. With your reliability you always gave us a safe feeling.
We wish you all the best for the future!
With kind regards
D & M
August 2022